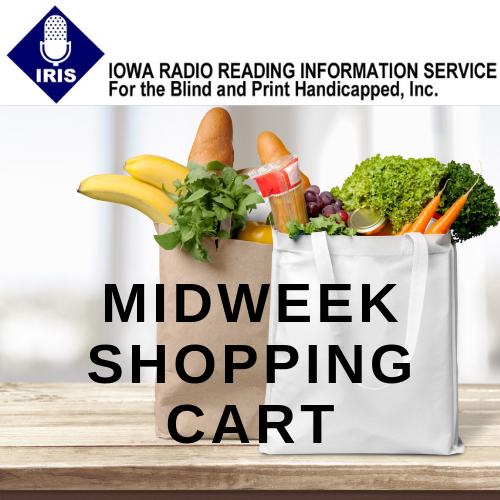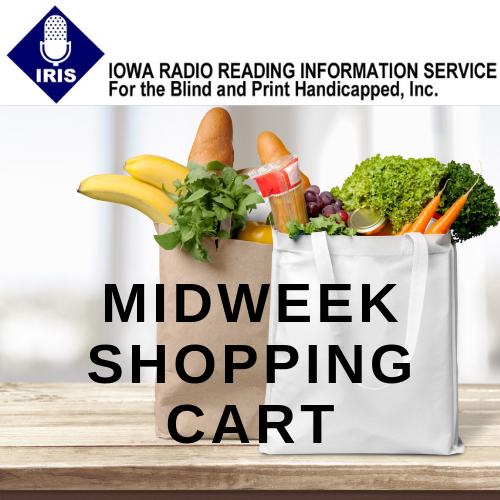 This week's coupons and specials from HyVee, Fareway and others. 
Support for production of the IRIS Mid Week Shopping Cart comes from our friends at HyVee. 
All material produced by IRIS is intended for listeners who have a print disability.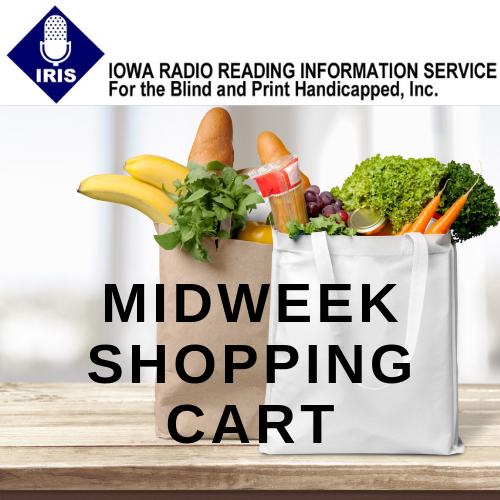 IRIS Readings from grocery and retail advertisements and specials.  
All material is intended solely for the use of listeners with print disabilities.